KISLOC2 Delivers with Flat Frequency Response and Remote Turn-On Wire
Adding to a long line of installation innovations, KICKER announces the KISLOC2 Stereo Line Output Converter, now available for Authorized KICKER Dealers. In addition to standard LOC traits, KISLOC2 features a remote turn-on wire so installers don't have to search for a switched 12-volt power source. It uses the radio's DC offset to convert the incoming high-level signal into both an RCA signal and a powerful 100-milliamp, 12-volt remote wire, supplying enough remote power to turn on multiple amplifiers with this single connection.

In addition, unlike traditional LOCs, the KICKER KISLOC2 was designed without inductors to deliver a completely flat frequency response, regardless of volume level or music type.

Along with touting superior sonic accuracy, KISLOC2 also includes a signal-sensing LED for turn-on verification.

Check 'em out here: KISLOC2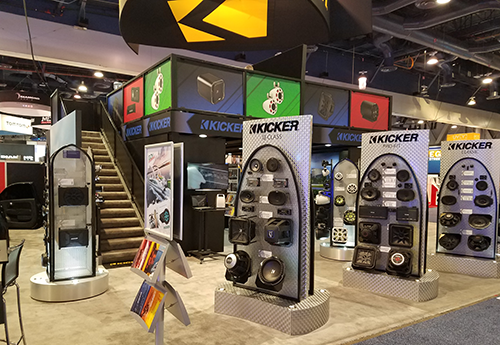 If you're an Authorized Dealer, then join KNET!
KNET is the password-protected, dealer-only portal that gives you all of your business information regarding the KICKER brand.
Check out numerous reports about your account, pay your invoice, download current literature,
read KICKER news items and put some faces with names.


See the latest KICKER product training videos!

Or just click SUPPORT in the main menu for more helpful items.






Select a product category below to see how we market that category to consumers and learn more about it!