New L7T Subs and Loaded Enclosures Popular!
KICKER has combined the mounting flexibility of a thin subwoofer to the added cone area of our iconic L7 square subs, and the design is proving to be popular!

Now shipping, L7T Subs and Loaded Enclosures take our unique, patented square cone that provides up to 20% additional cone area compared to a standard round sub of equal size, and gives the listener louder volume and deeper bass to enjoy, along with the ability to fit into the trickiest installations with its thin design.

The TL7T Enclosures are designed to fit perfectly under or behind a seat, featuring plush black carpeting with rounded corners and custom embroidery.

Check 'em out here: L7T Subs L7T Enclosures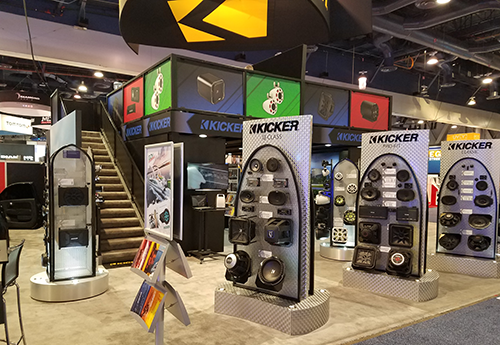 If you're an Authorized Dealer, then join KNET!
KNET is the password-protected, dealer-only portal that gives you all of your business information regarding the KICKER brand.
Check out numerous reports about your account, pay your invoice, download current literature,
read KICKER news items and put some faces with names.


See the latest KICKER product training videos!

Or just click SUPPORT in the main menu for more helpful items.






Select a product category below to see how we market that category to consumers and learn more about it!